Farmers Protest: The next conversation between farmer representatives and the government between the Farmer's Protest will now be held on 9 December. An agreement has been reached from both sides on this issue. In the fifth round of talks with the government today, the farmers said that the government should accept our demands.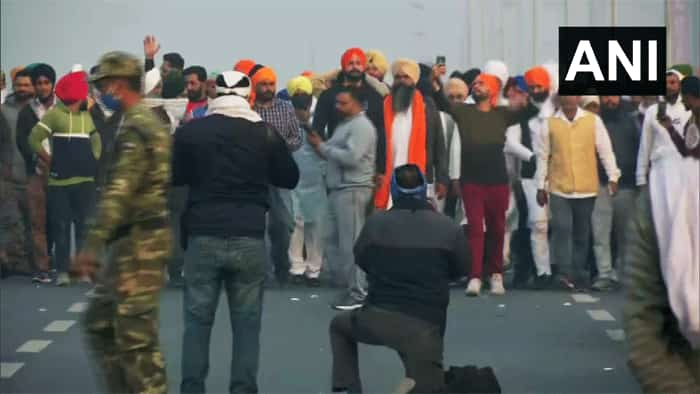 If this does not happen, we will leave the meeting. In New Delhi's Vigyan Bhawan of New Delhi, there was a conversation between the farmer leaders and the government, which was fruitless. During this conversation, Agriculture Minister Narendra Singh Tomar (Agriculture Minister Narendra Singh Tomar) appealed to the farmers that they should kindly ask the elders and children present in the movement to go home.
Farmers asked for information in writing from the government
In the fifth round of talks at Vigyan Bhawan with the Central Government today, the farmers present at the Vigyan Bhavan divided the food they brought with them. In the conversation, the farmers' representatives asked the central government to give a written reply to the point of the last meeting, for which the government agreed. Union ministers Narendra Singh Tomar and Piyush Goyal are also involved in this conversation. Representatives of 40 farmer organizations are involved in the meeting.
Farmers have vigorous preparation farmers have vigorous preparation
Here, farmers are adamant on agreeing to their demands. Today, farmers from Bilaspur, Uttarakhand reached Ghazipur border (UP-Delhi border), participated in the protests of the farmers on the Delhi-Meerut Expressway.
In Greater Noida, adjoining Delhi, police today detained some farmer protesters on Yamuna Expressway. The peasant protesters were going from Noida to Delhi after breaking the police barricade. The farmers have also called for a Bharat Bandh from December 8. At the same time, farmers have also said to stop the routes of going to Delhi.
Many routes in the NCR region are closed due to the farmers' protest. Delhi-Noida Link Road is also closed for traffic. The farmers are adamant on the demand to withdraw all three agricultural laws continuously in the meeting, while the government is ready to change them. Meanwhile, during the farmers' meeting, the Delhi Police has been asked to remain alert on the border. Already the border is being tightened, now the police can take further steps as a precautionary measure.